The Art to Enjoy a CIGAR
The small luxury of your life.
"If you don't smoke the cigars, how do I know I can trust you?" (Unknown author).
Folks, I know that many of you know how to appreciate a good cigar. Nevertheless, I want to spend time giving you more information about that small piece of luxury in our lives. For those guys who still don't enjoy a cigar, the information in this blog may change their perspective…
Since college times, I have enjoyed smoking the pipe, and, mostly socially, once in a while. However, one day my Italian pipe was pushed out from my life for a long time. It's been more than 15 years since that day, and I never looked back.
That day, we have celebrated my friend's birthday at his house. He had plenty of guests (known and unknown to me), so, I have looked around the house until all the guests get in and gathered around the table.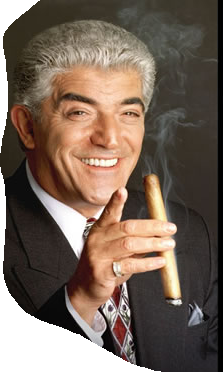 I was sitting near the fireplace in the chair next to the coffee table. On the table, I found a few magazines and one small book with the title "Cigars". I picked up the book and was instantly hooked up. The author has described the cigars with such a love and passion that was above any possible love to a girlfriend. Wow…how could I miss it?
The main theme of the introduction in the book was the man's need to enjoy life, a special time when all your worries go away, when nobody bothers you, and when you switch to an absolutely positive mood. It's a leisure time for man, it's a time to dream, it's a time to enjoy conversation with the other folks who do the same: smoke the cigar, and it is even the time to combine the cigar with good port wine or bourbon for better taste experience (more about it later).
Suddenly, I've recalled that I have one box of real Cuban cigars (Romeo and Juliette) laying on the shelf for more than 14 years. Where I got them is another story.
So, continue reading about the correct way to choose and to smoke cigars, I have memorized some tips. The next day, I have enjoyed my first cigar in my lifetime. Yeah, I did not keep it in a humidor, and yes, it was pretty dry, but how much I enjoy it you can't even imagine! That 4.5 inches stick was pure joy.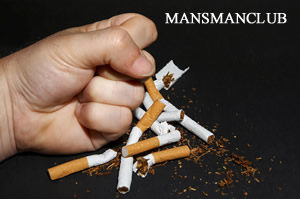 The cigar is not like a cigarette which you can smoke for 2 minutes before the bus arrives, or 2-5 min during lunchtime. The cigar may require 1-1.5 hours of your free time. In addition, the main difference between them is the method of smoking: you do not inhale the smoke with a cigar – you enjoy the taste only and the flavor.
It is "healthier" (if you can use this term) than a cigarette since the smoke does not touch your lungs. Instead, it tickles your palate on the tongue.
Cigar requires dedication, cigar requires time, and cigar requires patience and following several specific rules that allow you really enjoy smoking the amazing creation of people who worked with tobacco leaves for generations. To create a good-tasting cigar is similar to the creation of good wine – a lengthy and complicated process that requires unique skills, plenty of love for what you are doing, hardworking, and even some luck with good weather. The parallel is amazing! I will be talking about it in future posts.
"There is nothing more relaxing on the face of the earth after a long hard day of work than pouring yourself a nice glass of port wine or firing up that premium stogie".
Meanwhile, here is a shortlist of what I will cover in my future posts:
History of cigars and their brand-name creators
How the cigar is born
Types of tobacco
Construction, shapes & sizes of cigars
How to choose a cigar and where to buy
Storing and humidification methods
Cigar accessories
How to travel with cigars
Restoring dry cigars and hundreds of other tips
Complimenting drinks for cigars
My own experience with cigars and my rating system along with the rating collection that I can share with you (several pages long)
Smartphone applications for cigar smokers
Cigar lounges around the country
Famous people and celebrities who loved smoking cigars
... and, of course, the best cigars!
So, man, if you are still smoking cigarettes, STOP it right now. Perhaps, consider something better if you still like tobacco!
"The only way to break a bad habit was to replace it with a better habit." - Jack Nicholson (explaining why he switched from cigarettes to cigars)
Get ready for future articles!
If you like what you read and want to be notified about future articles, please subscribe for FREE (at the bottom of a page)