THE INSURANCE MOST OF YOU NEVER THOUGHT ABOUT: EMERGENCY SITUATION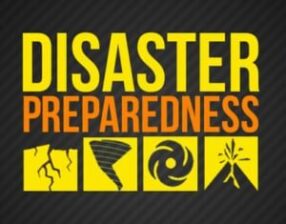 Thousands and thousands of people have gotten their pants down when an emergency happens. Recall the Katrina and Ian disasters, fires, and floods in several states, loss of electrical power, massive social unrest, riots, disruption of food delivery due to a pandemic, … or sudden war (like in Ukraine). Unfortunately, world peace is a dream, so far.
Another major concern that several people share is the possibility of local, state, or Federal governments implementing martial law (the article coming soon), either nationwide or in select areas of the country. This fear is not at all unfounded, as it has been threatened repeatedly over the last year. In the event of martial law, the government would seize the means of production including grocery stores and restaurants, and tightly regulate what foods you can and cannot buy.
The problem is that you don't know the future, and, therefore, it is better to get ready for unforeseen events. If we've learned anything from both historical and recent events, crises come in all shapes and sizes—and they can come at any time, even overnight. Remember, when disaster strikes, there are only 3 ways to get the food that you need to survive: grow it, raise it, or store it.
Man, you must be the protector and provider, especially during an emergency crisis. It is your duty to protect your family and provide food and water.
I would like to share my research and tips on survival preparedness. I hope you will appreciate the in-depth preparedness list and recommendations. If you can add anything to this list, I would appreciate it and update the post. This article is the first one in the category "protect". I intend to provide research material for emergency–related issues shortly. Those who were reading this article before I have updated it, please review it again. I have expanded a few sections with new bullets.
I do not pretend to be highly knowledgeable regarding the methods and supplies, but what I suggest is mostly based on my many hours of research, simple common sense, and logic.
There are three types of emergencies and corresponding preparations should be recognized.
Emergency (staying at home)
Emergency evacuation (run out of home)
Emergency evacuation in a car on a road (or in the wilderness)
Depending on each type, the preparedness should be slightly different based on certain situations in each case. I mean the loss of electricity (power grid), fire, flood, hurricanes, losing directions in the wilderness on trips, riots, or, God forbid, EMP/nuclear blast, a war.
You can be very thorough or you can prepare just the very basic supplies and food for 3-4 days, so, it's up to you what to do. Of course, I don't know where you live or who your family members are, so, my recommendations could be and should be revised and updated depending on your unique circumstances.
Do not be overwhelmed by the number of items. We, humans, need a lot of things to survive.  So, instead of laughing at my recommendations or getting scared about the number of items to be acquired, imagine the real situation of any above-mentioned emergency, and you will thank me for helping you to be ready.
If you think that all of it is expensive, consider it as an INSURANCE. You buy one for your car, right? So, this one is MORE important because you spend money on insuring yourself and your family members. I have decided to get ready for any emergency and have obtained most of the items despite my wife's resistance. I am still working on a food supply which is the most challenging task.
Man has to do what man has to do… It is our responsibility to provide and protect.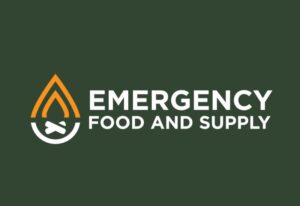 Beyond the three emergency types mentioned above, there are different categories of actual items to be obtained and stored for emergencies.
Electronics and power sources
Body protection
Medical supplies and your prescribed medications/vitamins
Personal care
Water and water purification
Personal and family protection
Survival tools
Money/credit cards and important documents
Food
Now, let's proceed to each category and define the list of items. Just don't forget that you will need a good-capacity duffel bag or backpack if you move out of the house. It is where you place all your survival items.
Electronics and power sources
Emergency radio, dynamo-rechargeable (like GH-858);
A walkie-talkie (belt-attachable)– one for each family member;
Tactical flashlight;
Spare AA and AAA batteries and optional Amazon Basics 6 Pack CR2032 3 Volt Lithium Coin Cell Battery, Long Lasting Power in Child Resistant Packaging (store them in a fridge until use);
Portable power supply for smartphones (preferably solar power banks).
 Body Protection
Waterproof shoes
Warm: shoes, sweaters, gloves, and a sports coat, for wintertime
Gas or butane lighter (two) and a can of butane/gas for a lighter
Emergency fire starter
Handheld wire saw
Matches (in a waterproof bag)
Full-body ponchos (like Rain Ponchos for Adults Reusable, 2 Pcs Raincoats for Women Men with Hood (E-Gray))
Warm blankets (for car)
Portable sleeping bags (like DIBBATU Emergency Survival Sleeping Bag, Thermal Bivy Sack Blanket)
Emergency thermal blankets (like Swiss Safe Emergency Mylar Thermal Blankets + Bonus Gold Foil Space Blanket)
2 (or more) persons portable tent (like Go Time Gear Life Tent Emergency Survival Shelter – 2-Person Bivy Tent)
Umbrella (if traveling by car)
Portable axe and folding shovel (if traveling by car) – helpful to survive in the wilderness
Duct Tape and the roll of aluminum foil
Medical supplies and your prescribed medications/vitamins
You can buy ready-to-use Emergency Kits or compile your list of items. In any case, even with an emergency kit, you should revise it and add more items (see below).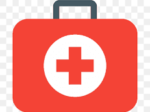 First Aid Only 298 Piece All-Purpose First Aid Emergency Kit
Or more comprehensive: MediTac Premium IFAK Kit - Feat. Trauma Pak, CAT Tourniquet, HyFin Vent Chest Seal, Israeli Bandage – Black
The American Red Cross recommends kits for a family of four include the following:
- 2 absorbent compress dressings (5 x 9 inches)
- 25 adhesive bandages (assorted sizes)
- 1 adhesive cloth tape (10 yards x 1 inch)
- 5 antibiotic ointment packets (approximately 1 gram)
- 5 antiseptic wipe packets
- 2 packets of aspirin (81 mg each)
- 1 blanket (space blanket)
- 1 pocket mask/breathing barrier (with one-way valve)
- 1 instant cold compress
- 2 pairs of non-latex gloves (size: large)
- 2 hydrocortisone ointment packets (approximately 1 gram each)
- 1 scissors
- 1 roller bandage (3 inches wide)
- 1 roller bandage (4 inches wide)
- 5 sterile gauze pads (3 x 3 inches)
- 5 sterile gauze pads (4 x 4 inches)
- 1 oral thermometer (digital)
- 2 triangular bandages
- Tweezers
- First aid instruction booklet (Read it before you need it!)
My Suggestions (add to kit):

Several zip bags of various sizes
Some 6" long pre-cut strips of standard kinesiology tape to reduce pain and swelling.
Antihistamine (Benadryl);
Optional: Injectable epinephrine and/or Asthma inhaler if you require them;
Diarrhea medication (Imodium, Pepto Bismol);
Anti-nausea medication (Dramamine, etc.);
A few N95 masks;
Hydrogen Peroxide bottle;
Sterile gloves, preferably Nitrile;
Vitamin C;
Pain medication (Tylenol);
Sun protection 30 SPF;
Q-tips;
Chapstick;
Antibiotics like Z-Pack;
Rapid Seal Antibacterial Wound Gel;
Potassium iodine tablets;
Mercury-free thermometer;
A First-Aid Manual;
A MUST: A list of all medications including your personal (if any or the loved one's)
 Personal care
All items you take when you travel (toothbrush, toothpaste, shampoo, shaving accessory, floss, hand sanitizer, deodorant, baking soda to substitute the toothpaste, etc.)
Soap bars or liquid hand soap that doesn't require a lot of water.
Anti-Bacterial Wipes– These are a great way to wash your hands without using any water.
Deet bugs spray (against mosquitos);
Eyes contacts, contact supplies, sunglasses, and eyeglasses;
Moist towelettes, and feminine supplies for sanitation;
Yeah, and toilet paper, too! Find the compact toilet paper on Amazon;
A sewing kit — safety pins can be a lifesaver;
Trash bags (a few big and many smaller ones for trash and waste).
Change of clothes for each person in your family and the hats. Having cotton material is good, but a full change of clothes that is not cotton is even better. Wet clothes make it harder for your body to regulate your temperature. Wet socks are just inviting blisters to take hold. One tip to keep your clothes compact in your survival kit is to roll them up and/or put them in a compression sack.
Charcoal. I only carry a small amount of natural lump charcoal (usually one lump about the size of my fist). This can be used as fuel for fires and cooking. But it can also remove odors from drinking water (purify/filter/boil the water first. Just place a small piece of charcoal in your water container for 30 or more minutes to deodorize. It can also be ground and used in improvised water filters. A few more uses of charcoal: Ground and used as toothpaste; Ground and swallowed as an aid for indigestion, gas, and more - in hospitals activated charcoal is used to adsorb poisons and for overdose victims; As deodorant or foot powder; Powdered as a treatment for skin infections.
 Water and water purification
2 bottles of purified water (to go);
Potable water purification Tablets (like Potable Aqua Water Purification Tablets with PA Plus)
Portable water purification kit (like FS-TFC Portable Water Filter Survival Gear High Precision and Large Flow). Or use Sawyer Mini because it will filter up to 100,000 gallons.
Iodine tablets in a small water-proof capsule.
As a last resort, get the bleach on hand because one gallon of bleach can cleanse about 3,000 gallons of water.
 Personal and family protection and important documents
5"-6" folded knife and multi-function knife.
If it is permitted in your state/country, get the expandable police button.
Mice spray for each family member.
A whistle or flares to signal for help.
A handgun, ammunition, and spare magazines.
A shotgun and ammunition (consider the cases of riots or hungry crowds). Shotguns can be quite intimidating when you rack the slide. That sound makes people stop in their tracks. You may want to add a rifle to your collection. If the end truly is near, hunting for food may become a necessity. Don't forget to stockpile extra ammunition.
Some folks recommend a machete and a baseball bat.
A belt to hold personal protection items like a good holster for sidearms and mice spray for each family member.
A list of local authorities, FEMA, Red Cross, etc.
Copy to the USB drive: Your birth certificates, passports, marriage certificates, insurance policies, gun certificates, social security cards, health insurance cards, Medicare cards, credit cards, and driver's licenses. Copy titles to everything you own, school records, medical records, and memberships in any organization. Family photos? Do you have the password list in the password manager?
Local maps and a compass in case the GPS is down;
A pen/pencil and a small notepad.
 Survival Tools
Folding pruning saw;
Paracord survival bracelet;
A strong rope of 30-100 feet;
Portable axe and folding shovel (if traveling by car) – helpful to survive in the wilderness;
Gas or butane lighter (two) and a can of butane/gas for a lighter;
Emergency fire starter (flair);
Magnifying lens (to start a fire and more), cotton balls, fatwood, jute cord, firewood;
Handheld wire saw;
Matches (in a waterproof case);
Tools like pliers, screwdrivers, wrenches, or multi-tools;
Portable Fire Ladder (like 2 Story Emergency Escape Ladder 15 Ft with Wide Steps V Center Support from Amazon) if you live in a house with 2 levels.
Life raft for areas that may become flooded.
 Money/credit cards
Belt bag for secret storage of cash and credit cards
Cash in different nominations. I recommend $2,000-$3,000. Consider that if the banking system is disrupted, your cash would be indispensable.
A few silver/gold coins when cash is not accepted.
Credit and debit cards
Please read the second part of this article about food and accessories as well as what to store in your car.