Real Estate Investing: How to Buy and Rent. Landlord 101, Part 3.
9. Get the Lease Agreement Signed
To read the first part of the article, please click here.
The lease agreement sets rules and expectations for both the tenant and the landlord. Here's my recommended process for finalizing lease agreements:
Customize your lease.
Prepare the lease by a legal professional as I have mentioned above.
Review the lease with your tenant and make sure he/she understands every paragraph.
Have you and your tenant sign and date the lease. Add the initials next to important paragraphs. For instance, I am adding them next to the Non-Smoking, and Repair clauses.
Provide your tenant with a copy of the lease, and store your copy securely.
Your real estate lawyer typically has all necessary sections in the Agreement but I will give you some clue what it usually includes:
Occupants. List the names of all tenants who will occupy the rental.
Lease duration. Is the lease for a fixed term, like six months or a year? Does it renew automatically or run month-to-month?
Security deposit and fees. The security deposit is held by the landlord in case of extensive damage. Fees may apply for pets, parking, or other special cases.
Monthly rental rate. Also clearly state when rent is due and when or if late fees apply.
Pet policy. Spell out what types of pets are or are not allowed, and mention any breed or weight restrictions as well as applicable pet rent or a pet deposit.
Tenant requirements. Are they responsible for alerting you to defective or dangerous conditions? How soon must they notify you?
Maintenance responsibility. Make it clear whether you or the tenants are responsible for things like mowing the lawn and changing light bulbs.
Tenant restrictions. Do you allow any alterations to the property like landscaping or hanging pictures on the wall? What happens in the case of illegal activity?
Additional lease addendums. If you have an amenity like a pool or hot tub that can be a potential liability, you'll want to create an addendum to address it.
Before handing over the keys, perform a walkthrough with the tenant to assess the condition of the house. Leave the tenant with your Check-In list and ask to complete it and sign within one-two day, so it will help clear up any issues or disputes when it comes time to refund the security deposit. Discuss the move-in time and any details.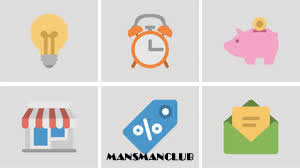 10. Maintain the property
So, now you have the first tenant! Congratulations! It's time to think about what to do next.
Maintaining the property not only keeps your tenants happy, but it ensures you'll be able to keep renting to future tenants without having to do major upgrades or repairs. Consider performing these tasks regularly:
Pest control (I had to hire a company to do the treatment against ants once a quarter because the tenants complained)
Cleaning gutters
Power washing roof tiles (perhaps, in Florida)
Power washing driveway
Greasing the rollers on the garage doors
Removing leaves and snow
Trim the bushes and trees (palm trees in Florida - costly, indeed)
Servicing HVAC units (don't forget about air filters!)
Property walk-through once a quarter or more often
Confirming and updating your property insurance
It's a good idea to set a portion of your rent aside for maintenance and repair tasks.
When I calculate the prospective maintenance expenses, I use the 10% rule for the house maintenance: if the total collected payments are, for instance, $20,000/year, I allocate $2,000 for maintenance. Your cost may vary, especially if you have an apartment that will require less maintenance.
11. Keep Your Business in Order
Managing a rental property is a lot of work — especially for a first-time landlord. You already know about maintenance but there are also the tasks for maintaining the documentation. It's one thing to figure out how to start renting property and another to stay organized and turn a profit.
Document all communication with tenants, maintenance people, and anyone else who uses or works on the property.
Securely store all rental applications, lease agreements, repair bills, and insurance documents.
Create receipts for rent payments and security deposits.
Create a filing system for receipts from advertising costs, tenant reimbursements, and utility bills. I used spreadsheets as well as some specialized software for managing rental properties. It's up to you what you are comfortable with.
Keep digital and printed copies of all your documents in separate folders (computer folders or physical in the drawer).
If you have a method for organization and stick to it, you'll find it easier to list deductions and file taxes. You'll also be able to settle any financial disputes between you and your tenant or contractor. And the most important matter: you will be able to track your expenses nicely and compare them to your rental income to determine the actual outcome.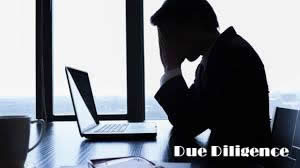 12. What if you live in another state or even a country?
Let's imagine that you have purchased the real estate property in another state (like Florida) or even another country (like Panama or Portugal) for your future retirement. It is obvious that you don't want to pay mortgage, taxes, and utilities and have your property unoccupied. Unoccupied means zero income, "nada dinero".
Who would want that? It is natural that you decide to rent the property until you will be able to move in. Great idea!
The question is how to implement it? How to find the tenants, and how to manage the property while you are far away from it?
You do have not many options. The first one is to hire a management company that will take care of everything. No doubts, it is close to a worry-free solution with two exceptions.
First of all, it's going to cost you at least 10% of your income if not more. Secondly, you never know how good the company you are hiring is, and how well they are going to satisfy your needs by delivering an uninterruptible stream of rental income. It is a challenge.
A property management company should:
Market your property
Screen and select tenants
Create legal lease agreements
Collect security deposits and rent payments and forward them to you
Handle repairs, maintenance, and tenant issues
Keep records of expenses, payments, and receipts
Issue late payment and eviction notices
Advise you on legal disputes and litigation
Inspect your property during move-in and move-out times and in between
If you plan on professional management from the start, you can include the added cost in your calculations. It will surely reduce your profit but it could be well worth it. Plus, it's a deductible expense.
Option number two is to have a trusted person (like a friend or relative) who will represent you locally (and speaks a foreign language if the property is in a foreign country) and will take care of most of the problems. You still can search for tenants and advertise online as well as remotely manage the property through your trusted person.
In my case, I have two trusted persons. One of them is a friend of mine who I bother seldom when I need my eyes to see the property. He is like my second pair of eyes (shares his opinion and/or takes some pictures). But another person is my handyman who takes care of all other requests (repairs, opening the house and show to prospective tenants, communicating with local HOA, etc.). I did not know how trusted this guy is until I had the first year of experience using his service.
The main challenge to finding a good handyman is to establish relationships on a personal level.
I respect him and he respects me. I send him the Christmas present every year. I am talking with him not only about the repairs in the properties but also about health, housing prices, his life experience, his family, etc. When I am in Florida, I take him for lunch or just buy a beer to spend some time together.
You've got my point. All of it establishes a good relationship. No doubt, the handyman also should be an honest, reliable (!) and decent person, otherwise, he will rip you off in a moment. If you feel that there is a problem with trust or reliability, get rid of him immediately and look for another one. Do not wait or you will be sorry.
I can almost guarantee that you will get into trouble by ignoring the advice in this chapter. Learn by somebody's mistake, man!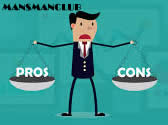 13. Let's Talk About Pros and Cons Being a Landlord
You have been reading previous chapters of this article and may be wondering if you really want to have all those problems and challenges associated with buying the property and renting it out.
And I have to tell you that only a few first-time landlords are fully prepared for everything that comes with renting a property.
Before you take on the challenge, ask yourself:
Do I have enough time to manage a property?
Do I plan on living near my rental property?
Am I comfortable and prepared to deal with potentially difficult tenants?
Can I make repairs myself or will I need to hire a professional?
Am I organized?
Am I good at interacting with people?
Do I understand my tax obligations?
Am I familiar with my state's landlord-tenant laws?
Am I prepared to handle my landlord obligations?
Am I responsible myself enough? Not a silly question, man!
And finally, am I ready for the challenge?
 PROs of becoming a landlord
If you decide that becoming a landlord is right for you, here are some perks you can look forward to:
Long-term source of passive income from rent. Some folks start small and finish with dozens of properties under hired management.
Being your own boss
Paying off your mortgage faster (actually, your tenants pay it off!)
Sizable tax deductions from interest, depreciation, repairs, travel, and more
Your property is increasing in value over time, so, when you decide to sell it, you may rip 5-digits rewards in addition to passive income.
If you have the right tenant you don't have to worry about the stock market's ups and downs.
CONs of becoming a landlord
However, being a landlord may also present some drawbacks, such as:
Additional tax on your rental income may shift you to a higher tax bracket.
Difficulty selling your rental property in the future, depending on the market. Keep in mind that you will have to bring your property to good condition after the last tenant has vacated.
Time and money spent on preparing the documents, repairs, and maintenance.
Having a deal with various tenants (and not all of them are so friendly).
Potential involvement in costly legal issues if you're unprepared.
Keeping the pulse on your real estate investment (research, law changes, check-ins, financial situation, etc.)
You may need to purchase umbrella insurance in addition to your property insurance.
I hope that I have covered plenty of material to assist you in becoming financially independent. I have found that being a landlord has helped me pay for my primary residence in addition to paying off my rental properties' mortgage loans, various HOA fees, and taxes. Most of the wealthy investors have or had rental properties. It is a sure way to increase your total assets on the way to financial independence. It is a proven way to preserve your wealth by investing money into great properties.
Yes, it is not simple and it requires a lot of effort, attention to detail, working with all kinds of people, and your personal time. But, trust me, it is worth your efforts. Good luck!
If you have any questions, don't hesitate to contact me. One of the benefits of contacting me is the information about how I handle the tenants better than most of the landlords. It is my small secret that I am willing to share with you. So, subscribe to the club membership for free and get notified about new articles.
Sources: I have no associations with mentioned websites or businesses and did not intend to promote them.
Disclaimer: This article is intended to provide information to interested parties but I am not a real estate professional. As I have no knowledge of individual investor circumstances, goals, and/or portfolio concentration or diversification, readers are expected to complete their own due diligence before following any real estate investment strategies or rules mentioned or recommended. Please excuse any typos. I assure you that I will do my best to correct any errors if they were overlooked.
If you liked what you see on this site, subscribe for free to get notified about the next article. You can find the form below.