Real Estate Investing: How to Buy and Rent. Landlord 101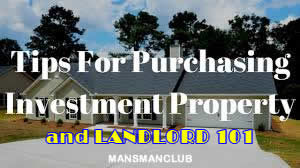 Guys, this is a comprehensive article in several parts, and it could be used as a guide to buying and renting properties. I have spent a significant amount of time and effort preparing the guide for those who asked me many real estate-related questions as well as for those who are thinking about investing in real estate. Thanks to T. Nicely whose materials I used in the article. He has indicated many bullet points properly, so I won't "invent the bicycle" again but will add much more and share my personal experience along with the article.
The number of bullet points should not scare you if you REALLY want to become a landlord and rent your properties.
Why would you want to do it? Good question.
I have already covered some technicalities for investing in the stock market (I am intending to continue doing so, just follow me!). However, as I have mentioned earlier, you must diversify your investments not only across the market sectors but outside of the stock market.
The first thing that comes to mind is real estate. It is not REIT stocks or ETFs; I mean real properties. I will cover how to look for the best ones, and how to buy the houses or apartments.
In theory, it sounds simple: buy the house, place an ad, and wait for the folks to knock on your door.
In reality, it is not so simple. You need a THOROUGH preparation if you don't want to get into trouble. When you buy the wrong stock or at the wrong time, perhaps, you can quickly sell the toxic asset into an open stock market at any time. Unfortunately, you can't do it with a house or apartment.
Becoming a landlord requires time, money, and a thorough understanding of laws and best practices. For many people, being a landlord is a rewarding and profitable experience (including myself), but for some, it is a source of frustrations, sleepless nights, and constant reminders that you did something wrong. You don't want to get into that situation.
I will try to make your task easier. It is always nice to have a mentor, so, let me be your "virtual" mentor.
Understanding some key landlord responsibilities, property marketing tactics and areas of the law goes a long way to help you find (and keep) a tenant, effectively manage your rental and avoid the most common landlord mistakes. And sometimes the best skill is knowing when to call a professional.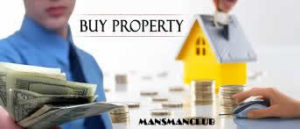 1. How to Purchase an Investment property
Let's imagine you want to buy the property in Florida but you live in Virginia or any other state.
It might be an extreme situation but you would be surprised how many people buy and rent properties in another state. Why would you do that?
What if you are thinking about retiring in Florida and want to buy the house or condo and rent it out until you are ready to move in? That is one of the situations.
I have specifically have chosen the most challenging task because I will cover many issues that require additional considerations and steps.
You should know that each state has its own real estate laws and its own special requirements. Also, the climate and the location of the property may necessitate specific to that location actions.
As with any sizable purchase, you have to calculate if the property you are intending to buy is within your budget. But, before purchasing any investment property or renting out the one you already own, make sure it has the potential to produce positive cash flow in current market conditions.
In order to calculate your potential expenses and potential profit, you have to know as much as possible about the location, type of the property (house or condo), and all possible expenses on a monthly or yearly basis.
Let's see what you should take into consideration:
The property offers a potentially good return on investment. I mean not only on the monthly basis but also on the price appreciation over time.
The property should be in good condition (no major repairs are needed unless you are buying a fixer-up but cheaper than the market price). If you don't have serious experience with renovations, I would not recommend buying your first property that requires expensive repairs.
The property is located in a pleasant and secure neighborhood with easy access to shopping malls, the city center, and major interstates.
If you buy the house or a sizable condo, make sure the area has good grade schools because most of the families who are looking for rent have kids. It could be one more positive factor when people consider the rent. You can find the school information on the Zillow website. The driving distance to the schools should be considered, too.
The closer your potential property is to your home, the better. Your driving distance makes the difference unless it is in another state and you have to fly there.
The property is desired to be in a walkable neighborhood. Perhaps, more than 50% of renters have this preference.
Is the property located at the lakefront or waterfront? Great! It's a big plus. But it is usually more expensive.
Check the crime rate!
Since I have chosen the State of Florida, I want to show you my old spreadsheet that I have used in 2012 to research the house for purchase in the $200-250K range. The spreadsheet contains more items (amenities, specific features like pools, etc.) to pay attention to for comparison with the other properties. This method makes life easier because you can quickly look at the pros and cons of each house.
I have sorted the properties based on my parameters and identified about 10 of them that would make sense to visit with my broker.
Unless you are very familiar with the area, I would highly recommend hiring a very knowledgeable real estate agent who has a broad knowledge of the location and knows the pros and cons. You may find the column in the table where I have assigned the score to each house based on location.
Have the list of features for each property and make the notes when you visit. You will use them to fill out a spreadsheet similar to mine. One important non-scientific tip: when you enter the property, pay attention to your overall feelings. If you feel kind of strange at that property, trust your guts and stay away!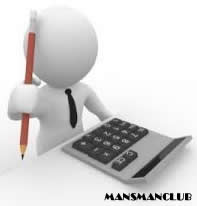 2. Budget the Purchase and Landlord Expenses
When you have identified 3-4 properties that fit your desired parameters and the price range, it's time to begin some calculations. I have used the spreadsheet for calculations that I am willing to share with my readers. I have been updating it over and over until I could use it reliably. The Calculator is simple but very effective. It takes into consideration your tax brackets, property management fees (if you choose to hire a property manager), and the most known expenses including maintenance and repair costs.
What it does not take into considerations:
Various licenses, annual registration fees, and inspections you might need
Your settlement fees for purchasing the house
Loss of income from the unoccupied house between the rents (about 5% or less)
Marketing/advertisement fees for rent (in Florida, the brokers charge a one-month rental fee for their service)
Utilities (usually paid by tenants)
Legal fee for lease review and in the event of an eviction
Many landlords own single-family homes, condos, and multi-unit buildings. The type of property you end up purchasing will determine the amount you'll have to finance, the budget for repairs, and, most importantly, the profit you will make. The larger the property, the more labor-intensive it may be, and the more it may cost to make repairs. For instance, in Florida, you have to take into consideration power-washing your tiled roof once a quarter, trim the palm trees, and power-wash the driveway otherwise the HOA will drive you crazy with threatening letters.
Decide what your budget can bear and how much you want to earn to make the investment property worth your time and effort. Take a conservative approach to any financial projections for the property, and prepare for surprise expenses and missed rental payments. This is especially important for the first-time landlord who may be using a chunk of their life savings to purchase an investment property.
I consider the positive cash flow worthwhile if the property can generate at least 5-6% on your investment. It is difficult to achieve if you rent the house, so, perhaps, make sure that the value of the house will grow, and the tenants will cover your mortgage, maintenance, and other expenses, so, when it will be time to sell, the value of your property will show 5-6% appreciation per year. If you don't see it feasible, why do you need all those hassles, right?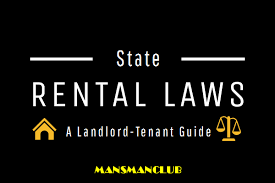 3. Learn About Landlord-Tenant State Laws and Prepare the Landlord Kit.
One of the most important steps to becoming a landlord is understanding landlord-tenant laws. These landlord requirements are set by states, so they vary across the country. Familiarize yourself with your state's landlord-tenant laws to prevent unnecessary litigation or extra paperwork.
As a landlord, understanding your rights and obligations and your tenants' rights is a cornerstone to operating a successful rental property. These issues include everything from lease renewals and addendums to rent increase notices, landlord rights, tenant rights, eviction notices, and fair housing.
In the U.S., some laws are maintained at the federal level and administered locally. These laws include those related to preventing discriminatory housing practices. They are dictated by the Fair Housing Act and administered by the U.S. Department of Housing and Urban Development (HUD), which also administers Section 8 vouchers.
Based on my experience, you need to compile the landlord kit that should include various documents for any occasion. Example: the blank letters to notify the tenant for a future rent increase, non-payment, notice about keeping the property clean, etc., etc. Get some samples from the Internet and/or discuss it with your real estate attorney at law.
In fact, for the start, I would highly recommend contacting a local real estate lawyer and discussing your Rental Agreement and the State Real Estate Law. Trust me, your expenses will be justified.
One aspect that requires knowledge of the law is when you need to enter your property while your tenant is living there.
The reasons a landlord may be allowed to enter a tenant's home under applicable laws include:
Maintaining or making improvements to the property
Inspecting the property for needed repairs
Showing the property to potential renters or buyers
Dealing with an emergency
The tenant abandoned the property
Court order
Before entering a tenant's apartment, the landlord should consider whether the entry is allowed under the applicable landlord-tenant laws and the signed lease agreement for the property. Therefore, make sure you have included this clause in your Rental Agreement that does not violate applicable laws.
When creating an agreement, consider including a clause that clearly describes:
When you, the landlord, may enter a tenant's property
The number of days of notice you have to give before entering
The time when you may enter
Here are some of the most common questions and answers I found useful to include:
 Can a landlord enter a property without notice?
In most cases, no. States typically don't allow a landlord to enter property unannounced simply to check up on a tenant or the property. Most states only allow landlords to enter a tenant's home without advance notice if it's an emergency.
Other states allow for a landlord to enter a property when the tenant has been absent for an extended period of time — for example, on vacation — to perform needed maintenance tasks, although some of these states require the tenant's consent if the tenant notified the landlord of the absence and is up to date on rent payments.
How much notice is required before a landlord may enter a property?
The amount of advance notice required varies from state to state, but most states require anywhere from 24 hours to five days of notice to properly alert a tenant that the landlord plans to enter the property.
What is considered an emergency?
In states that allow for landlords to enter a property without advance notice in the case of an emergency, access is typically only allowed if there is a genuine emergency. This may include a gas leak, fire, burst pipes, flooded basement or the immediate threat of a natural disaster that requires immediate attention to avoid serious danger to the property or the tenants.
Can a landlord enter a property to make needed repairs or improvements?
Typically, only if the tenant has agreed in advance. Some lease agreements include a provision allowing the landlord onto the property to inspect for repairs or as part of an annual (or biannual) walkthrough schedule. Otherwise, the tenant must often provide consent to allow the landlord to enter the property.
May the landlord enter the property to show it?
It depends. Whether a landlord may enter a property to show it is often governed by the lease agreement, so the first review that to see what the landlord and tenant agreed to on this issue. If this issue is not addressed in the lease agreement or there is no lease agreement, states differ on what a landlord may do.
In some states, if the tenant has given notice that they are terminating their tenancy or their lease is about to expire and the landlord has given the required advance notice, a landlord may enter the property to show it to prospective renters if they are reasonable with their requests to do so. If the landlord intends to sell or refinance the property and the conditions described above have been satisfied, some states also allow landlords to enter a tenant's property to show it to a buyer or lender.
Again, the landlord must generally be reasonable in their requests to show the property, giving tenants sufficient notice before entering and limiting the frequency and duration of open house events to respect their privacy.
Can a landlord enter the property during an eviction?
No. Even with an eviction notice in hand, a landlord should not enter a property before the tenant has been properly evicted in accordance with applicable laws.
What are the rules for a landlord entering a property if the tenant abandoned it?
In many states, landlords need to terminate the tenancy and contact the tenant to confirm they have abandoned the property before entering it. In some states, this confirmation can include the tenant has stopped paying rent and giving written notice of their intent to leave, or the tenant has returned the keys to the landlord and left in a moving truck.
There are many reasons for a landlord to enter a property, but always check applicable landlord-tenant laws and the lease agreement to make sure you're maintaining the property while respecting your tenant's privacy.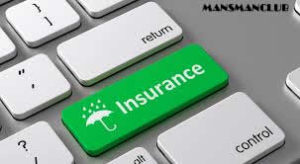 4. Acquire a Property Insurance
This is something you MUST do if you take the mortgage loan or even buy your property with cash (which I don't recommend).  If you borrow money, your bank will ask you to present a copy of the insurance. Landlord insurance will protect your property from accidents and sudden loss and protect you and your financial assets in the event of a liability claim.
Do a comparison shopping among several insurance companies. Also, you can find a broker who can get quotes from several insurance companies. When you locate any insurance company, discuss with them what type of coverage you need for your particular property— it will likely be different than the coverage required if you lived on the property.
If you buy the property in the flood and/or hurricane zone or the zone where the sinkholes are possible, make sure your insurance policy will include those clauses.
Property insurance typically covers:
Your property's structure
Legal costs associated with your property
Medical expenses associated with your property
Loss of rental income if repairs are needed
If you have the rental property, keep in mind that a landlord is typically not responsible for a tenant's belongings — so always encourage your tenants to purchase renter's insurance. This provision is included in my Rental Agreements with the tenant, especially if the tenant will live in the house, not in the apartment building where master insurance may cover everything (ask your HOA – homeowner association).
Now, please PROCEED TO PART 2 of the article.
If you like what you read and want to be notified about future articles, please subscribe for FREE (at the bottom of a page)