Real Estate Investing: How to Buy and Rent. Landlord 101. Part 2.

5. Prepare your rental property
To read the first part of the article, please click here.
Guys, it is a fact that there are some good and there are some bad landlords.
What will differentiate you from a bad landlord?
Your rental needs to be in inhabitable condition, at the very least, but in good condition ideally. Make sure you fix any known issues and install any upgrades that make the rental more attractive and comfortable to renters.
Here are some rules to prepare your rental property:
Clean the property. Vacuum or sweep the floors and wipe down all floorboards, walls, counters, and cabinets. Clean the blinds and windows. Clean and apply good cocking around the bathtub and sinks. Clean the kitchen thoroughly (fridge, sink, etc.), and ensure that all appliances are working fine. Take care of the landscape if it's in rough condition.
Ensure the property is up to applicable code. Test smoke and carbon monoxide detectors and have the electrical system professionally checked. Make sure all doors, windows, and gates function and latch properly.
Make any required repairs. Fix any broken fixtures, railings, stairs, door and windows locks, holes, or water leaks. You'll also want to make sure that all the walls are in good and clean condition (repaint if necessary), and replace any damaged or worn flooring.
Prepare the Check-in list for your prospective tenant and snap the pictures of every room to compare the condition of your property before the tenant moved out. It will help you determine how much you may need to charge the tenant for any damages.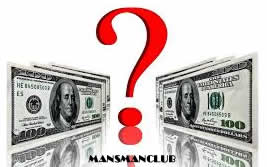 6.

Find out how much rent fee to charge
As a first-time landlord, it's important to charge the correct amount of rent. Too low and you'll miss out on potential profit, but too high and you won't attract renters. Fortunately, figuring out how much rent to charge isn't too hard.
All you have to do is to research how much your neighbors are charging on average for a similar property. If you have more amenities and square footage, you may slightly increase the rent fee. Keep in mind that depending on where the property is located, some states may limit the rent fees.
Not all states have rent control, but those that do are able to limit the amount of rent that can be charged and the amount that rent can increase each year. Rent control laws are set at the local level, so the average rent price by the city will vary. Places that do have rent-controlled apartments and properties are:
California
Maryland
New Jersey
New York
Washington, D.C.
If you're a landlord in one of these locations, be sure to check whether your city has rent control and what laws and restrictions are in place before you determine how much rent to charge.
Take a look at your neighborhood and understand if you are in an up-and-coming area where people will pay a premium to live.
As I have mentioned above, certain amenities could increase the rental value of homes or apartments. Aside from the property itself, a home's rent price can be increased by the amenities around it. Here are examples of neighborhood features that can increase the rental value of a home:
 It's within walking distance of nightlife or entertainment: In accordance with Zillow, 81% of renters think it's important to be in a walkable neighborhood where you can walk a short distance to plazas.
It's near the area's best schools: A half of renters say it's important to live in a rental near their preferred school district.
Close to public transportation: This is an important factor, especially in the city. So, when you hunt for property in the city, it is desirable to be near the metro station.
While these kinds of neighborhood amenities are valuable to many renters, shared amenities (such as pools and fitness centers) aren't in as much demand — they're highly important to less than 20% of renters, so focus more on what's in the community.
It's important to know how your property stacks up against other properties in the area that have similar amenities and the same number of bedrooms and bathrooms. Using your competitors as a baseline, decide how much more you can charge in rent for the extras your property offers, such as:
Air conditioning: most renters find this home amenity very or extremely important.
Covered parking: 74% of renters say it's important to have off-street or garage parking. I charge for parking space for renters of apartments because the HOA charges me, but I have the garage at my house properties, so, I don't charge for parking there.
Storage: Three-quarters of renters find it important to have ample storage in their rental.
Pets: A half of renters think it's extremely or very important to be able to have pets on-site. I personally had a bad experience with having pets on my property, and since then, I limit the size of the dogs to under 10-12 pounds. It may limit the number of potential tenants but will save you from expensive repairs.
Are you including gas, electric, water, sewer, and garbage in the rent price? If so, you'll need to get an estimate of what those costs will be when your property is occupied.
Think about how you will collect monthly fees
Part of your responsibility as a landlord is to collect rent each month. It's always a good idea to talk with your tenants about your preferred methods of paying rent. Don't let your tenants dictate the method of collecting the payments. Here are some common methods that landlords use:
Using an online rent collection tool (from Zillow, for instance).
Hiring a property manager (it may cost you…)
Meeting face-to-face to collect cash or check
Having tenants mail a check or money order (the one I prefer). What I practice is offering the tenants to mail 6 checks for 6-months at once with different dates on each check. This way the tenants save a few dollars on mail expenses and won't forget to send the check. I cash one check at a time at the appropriate month.
Installing a drop-box at your home or other convenient location. I prefer to not give my home address to avoid all unexpected visits. So, it's not the best option.
Setting up direct deposits. I am avoiding it due to security concerns. These days, bank hacking is widespread.
Using an app like PayPal or Venmo. I use it if the tenant has any problems with the checks. The only disadvantage is the charge fee from the named above companies, so, you will have to add those fees to the tenant's payment due.

7. Listing the Property for Rent
One of the steps that first-time landlords struggle with the most is listing and marketing their property. You're responsible for filling vacancies by posting ads, hosting open houses, and using other methods to attract renters. However, this step is easier than you might think.
How to Advertise Your Rental Property
I personally use Craigslist that has proven to be a cost-free way to find tenants. You may also use Apartments.com for a small fee. If your apartment is located in a large building, it makes sense to place your ads on the bulletin board.
Make sure you provide a reliable phone number, e-mail, and the hours when you will be able to respond.
In addition to online listings, you may choose to host an open house for prospective renters.
Some landlords even stage the property with furniture and accessories. This lets potential tenants picture themselves living there and gives them an idea of how much furniture can fit in each room. However, I find it excessive unless your rent fee is very high and you want to attract tenants with high incomes.
Have rental applications handy. Set up a tablet with internet access in the living room or kitchen so interested renters can complete an application online or get it printed out and offer them a copy.
Hand out flyers. Give potential tenants something to take with them like a couple of photos and features of the property, along with instructions on how to apply.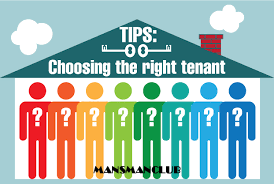 8. The Next Step: Screen Prospective Tenants
The screening process is where you determine if a renter is right for your property. You'll collect rental applications and run credit and background checks on prospective tenants. Be sure to comply with all applicable fair housing laws throughout this process.
All prospective tenants over the age of 18 must complete their own rental application, even when they're planning on living together. You should be prepared to review and screen multiple tenants for your property. Rental applications provide you with a renter's background and history, including:
Personal information like their name, phone number, and email address. I also collect the social security number.
Household information like additional occupants and pets.
Information about co-signers (like any relatives) including their social security numbers and contact information.
Current and previous residences and contact information of their past landlords.
Employment and net income.
Saving account information (how much cash they do have as emergency funds). I do not ask the account number but I want to see that in case they lose the job there is money to cover the rent fees.
Prior evictions or bankruptcies. I've rarely seen anyone who would indicate that they had any bankruptcy or evictions but it is your responsibility to find out to avoid potential problems. People with a low level of financial responsibilities (and you will be surprised how many of them out there!) intend to skip payments or delay them.
If an applicant meets your basic requirements, you can proceed to the next step.
Run a background and credit check
Background and credit checks allow you to verify the information in a prospective tenant's application, so you can be sure about their history and that they meet your required rent-to-income ratio. Most background and credit checks cost between $25 and $75.
You can also outsource the search for prospective tenants by contacting any local real estate broker. The common fee among the brokers is a one-month rent payment. Get an agreement with your broker in writing. Make sure you specify his/her responsibilities and your obligation to pay.
Now, PLEASE PROCEED to the last part of this article.
If you like what you read and want to be notified about future articles, please subscribe for FREE (at the bottom of a page)